Thousand 4 1000 has been running for three years now. It is a definite success. We have housed over 25 refugees and other forced migrants in that period. We've had two babies with a third on the way. Half of those people have moved on from T4K support to the next stage in their journey. Brighton and Hove can be very, very proud of the project.
We need to do more and we need to do it urgently. There are currently three people, two women and one man, who need a room of their own. Both of the women are long-term residents of our city, 13 years and 17 years respectively. Neither have Leave to Remain, although both have been pursuing Leave for a long time. If we didn't live in such a stupid system, both would have been recognised as refugees when they first arrived. Both of them have been living in houses that their friends have been renting for them. Both have lost their home because the landlord is selling up. They need somewhere else to live and their friends can no longer support them. The man has been one of us for three years. He is another one who should have been recognised as a refugee. He has made a fresh claim for refugee status, but that takes ages and meanwhile he needs somewhere to live.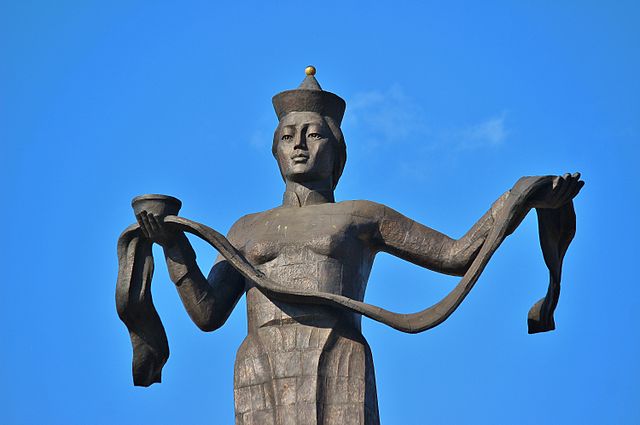 Here is where you come in. We need to find people who have a spare house they can let us use for free. It's a long shot but there are one or two people who could do that. Even if you can't let us have a house for free, perhaps you could let us have a house below the market rate so that our fundraising goes further. If you can't do that, perhaps you have a spare room that you are not using and you could sign up to be a host with Room for Refugees. If you don't have a spare room, perhaps you have some spare cash at the end of the month you could become one of the supporters. T4K is a community and it is our collective small change that has made the housing possible. We need to expand the community. Even if you don't have spare change, perhaps you have spare time. Could you share this post on Facebook? Could you tweet about the project? Could you put on an event to raise money? Could you help out with the publicity? There's always something that you can do.
If you want to find out more about the project and specifically more about the possibility of hosting somebody in your home, we are having an info evening on 19 March between 18:00-20:00 at Africa House on London Road. You can find the Facebook event here: https://www.facebook.com/events/2149090235402403/ Hopefully see you there.