Our next event
Samba Roda Viva and Vernons Future – Sunday 23rd April, The Brunswick Pub
Two funky bands, Samba Roda Viva and Vernons Future at the Brunswick Pub, 1 Holland Rd, Hove, BN3 1JF. Foot stomping, blood pumping music guarenteed to liven up the weekend. Tickets £10 from eventbrite or on the door.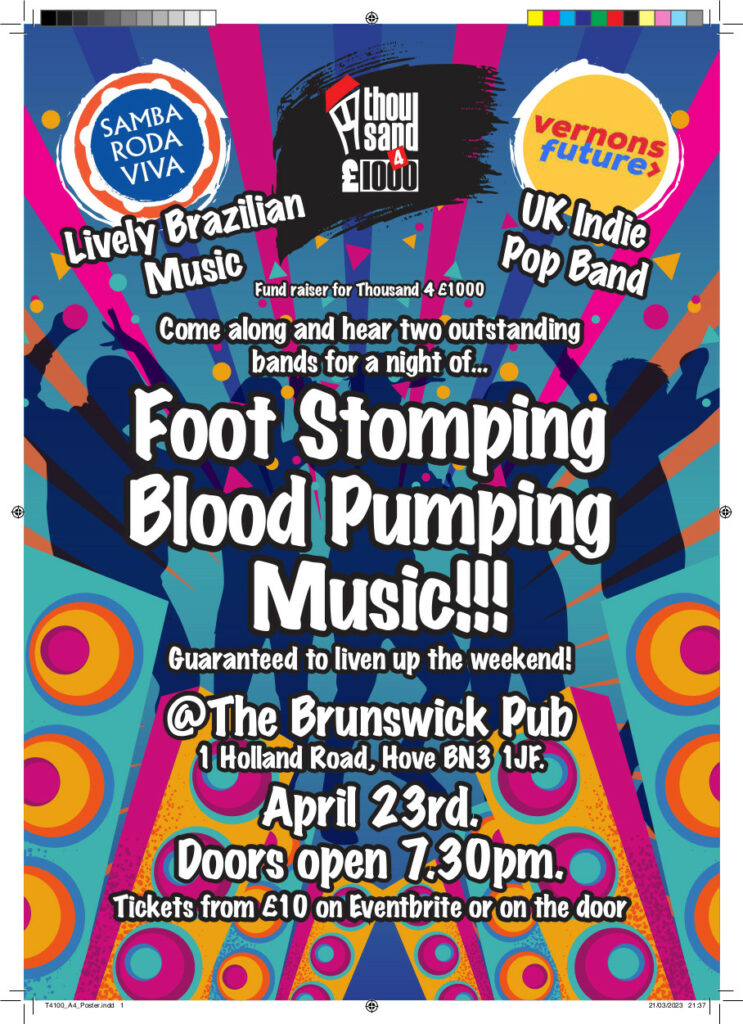 Past events
The Unguarded Heart – Saturday 12th November 2022, Exeter Street Hall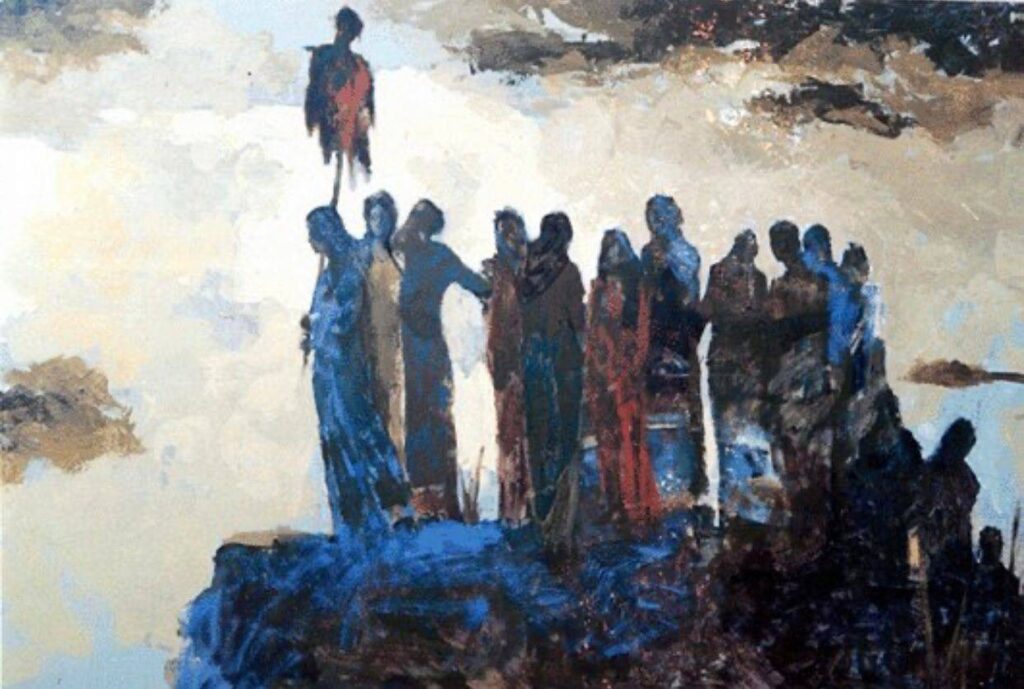 Thousand 4 £1000 presents an evening of poetry, prose, music and food to celebrate life. Professional actors and musicians perform on stage on subjects as wide ranging as love, sex, travel, animals and politics, to touch your emotions and to surprise you.
All proceeds from the event are in support of Thousand 4 £1000.
Entry by ticket only, £18 or what you can afford. Ticket includes vegan meal in the interval. Doors open from 6.30pm, performance starts at 7.15pm. There will be a bar.
Spring is in the Air! – Saturday 19th March 2022, Knoyle Hall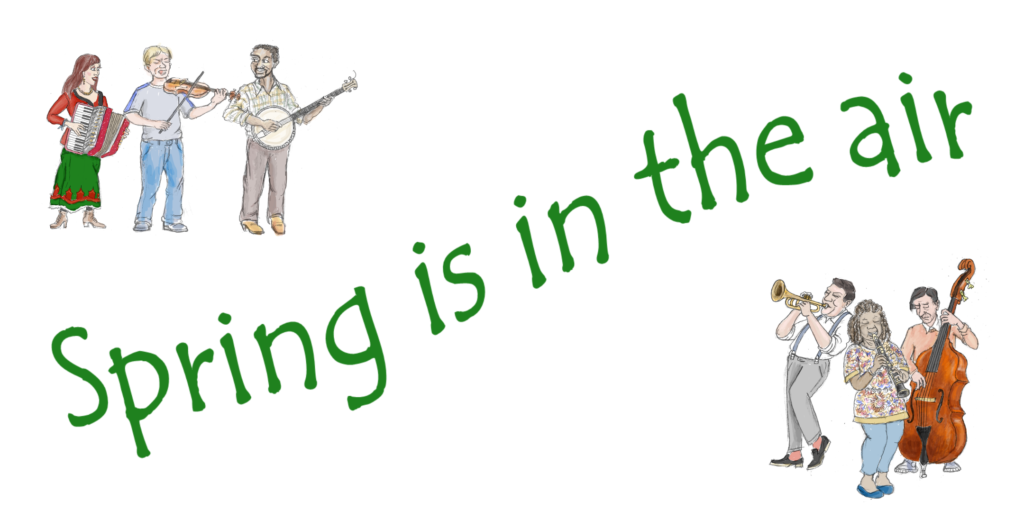 Thousand 4 £1000 presents a musical evening to put a spring in your step. Great music & good food, supporting a warm welcome for refugees.
Entry by ticket only – book here
Tickets £15 ( or unwaged – what you can afford)
Doors open 7pm, Music starts 7.15pm
Performers: About Now and crack*a*jack*crow
Ticket includes vegetarian/vegan food in the interval
Bring your own drinks, and some extra money for raffle tickets and cake! (we can take cash or card payments)
To keep each other safe, please wear a mask until seated at your table
Pub Quiz (in a pub!), 2nd June, The Ruby
We are delighted to return to real life events with a Pub Quiz, kindly organised in support of Thousand 4 £1000 by Nik Coppin Productions and ably hosted by Deborah Lennard. Please join us on Wednesday 2nd June, from 7.30pm (quiz starts at 8pm) at the Ruby Pub and Hotel, Coldean Lane, Brighton.
There are only 60 places available so book your tickets now. Maximum 5 players per team. Tickets cost £3 (plus fees). There are first and second place prizes for the quiz, and a raffle!
A conversation with Leah Cowan and Emily Kenway of Pluto Press, in conjunction with the Feminist Bookshop, Thursday 8th April, 7.30pm
A conversation with Saliou Diouf of Boza Fii, Thursday 25th February, 7.30pm
Saliou Diouf is a Senegalese activist who has worked for many years with the Alarm Phone supporting people on the move in Morocco and Western Sahara. His latest project is Boza Fii.
BOZA FII proposes to succeed here . Led by a group of returning migrants and human rights activists, the organisation fights for the continuous improvement of the living conditions of migrants in their countries of origin. They support migrants who return voluntarily and those who are expelled to their country of origin and who then face a complete lack of assistance.
BOZA is a word created by Cameroonians and used by migrants which means "to succeed". FII is a word from Senegalese Wolof which means "here". The migrants who cross the land and sea borders cry out their victory and their freedom to the sound of: "BOZA FREE!" once they have successfully completed their journey to Europe.
Sam Berkson in conversation with Mohamedsalem Wared, Wednesday 27th January, 7pm:
Poetry, exile and resistance in Western Sahara
Sam and Mohamedsalem discussed the Saharawi people's resistance to a decades-long occupation of Western Sahara by Morocco, life in the refugee camps and the importance of poetry in Saharawi culture.
Mr Jana in conversation with Frances Webber, Tuesday 22nd December 2020, 7pm
In the summer of 1987, a group of 60 Tamil refugees was detained on a ferry, used by the British government as a floating detention centre. Their determined resistance, including a hunger strike, forced the issue of immigration detention into the headlines.
At a time when the government is reported to be seriously considering reviving the use of ferries to detain people seeking asylum, we were delighted to be hosting a conversation with Mr. Jana, to reflect on his work at the front line of resistance to the UK's racist immigration regime for over 3 decades.
Mr Jana is the Executive Director of TWAN, the Tamil Welfare Association (Newham), a pioneering grassroots organisation providing free legal advice and practical support to the Tamil community in London since 1986.
Mr. Jana was in conversation with Frances Webber, Vice-Chair of the Institute of Race Relations. Frances is a former barrister who specialised in immigration, refugee and human rights law until her retirement in 2008. The Institute of Race Relations is at the cutting edge of the research and analysis that informs the struggle for racial justice in Britain, Europe and internationally. It seeks to reflect the experiences of those who suffer racial oppression and draws its perspectives from the most vulnerable in society.
Danny Ramadan in conversation with Hanna Randall,
Friday 20th November 2020