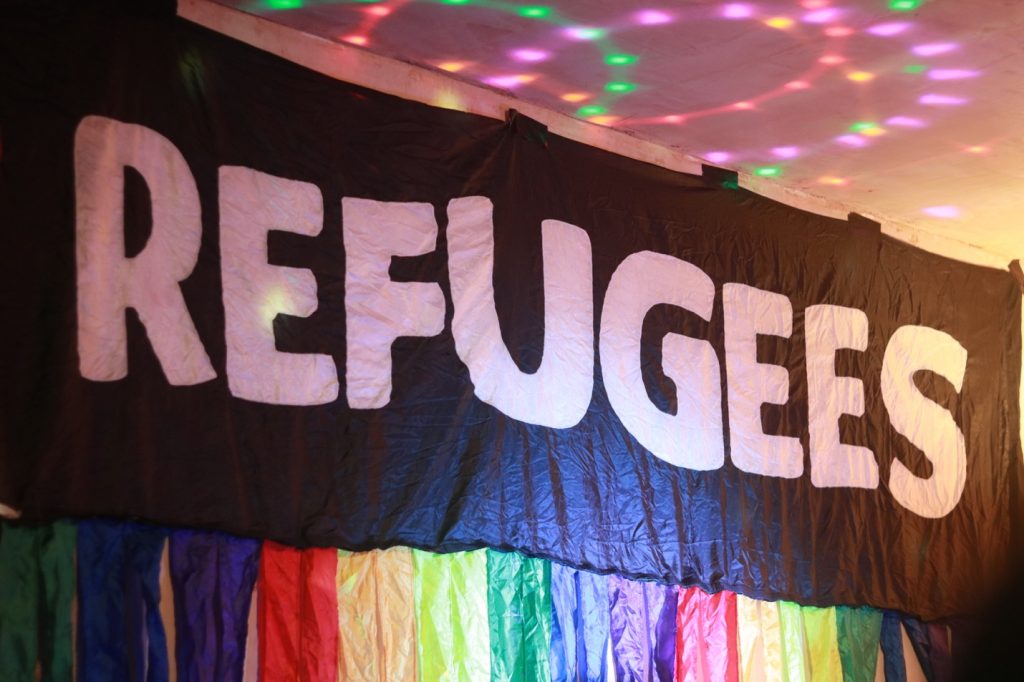 Whilst most people celebrated a romantic Valentines Day with their partners, around a hundred people gathered at the event 'Refugee Valentine' in the evening of this February 14th in Brighton, organised by Sussex Refugee and Migrant Self Support Group, a group of led by migrants, refugees, and asylum seekers, to celebrate love and embrace diversity.
Walking into the independent, artist-led bar Rose Hall, I could immediately sense the rich cultural dynamics and warm hospitality. A rainbow-background stage with a big sign 'Love Refugees', colorful balloons brightening up the space, and several paintings, done by a local migrant artist, displayed along the wall. Large bowls of home cooked vegan soup and curry were being served and shared among everyone in the spirit of community. People are from various backgrounds and skin colours, with a wide range of ages and sexualities, together celebrating their differences.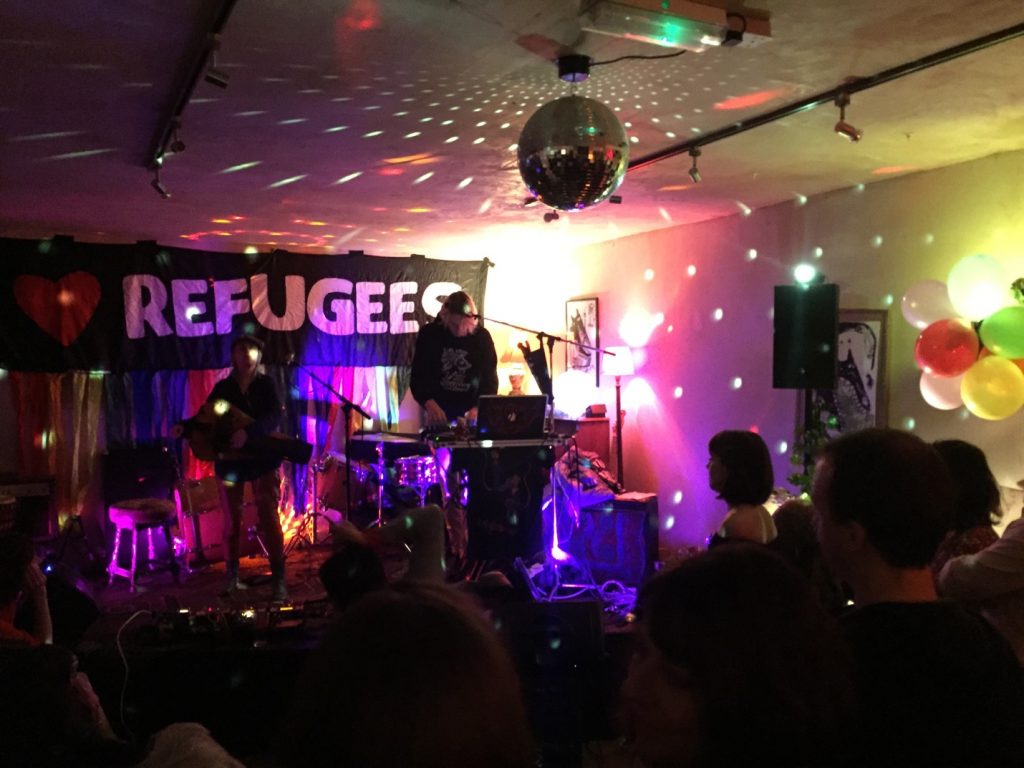 A Queer Anarchist Feminist Band, tAngerine cAt powered the Refugee Valentine's night with punk attitude and fierce vocals combining with stunning lead hurdy-gurdy and industrial-rave beats. One of the highlights of this night was the auction to help a migrant artist, Momodou Saine, to go through a high-cost immigration battle. A British lady bid £110 to buy his works: The Village and thev Baobab Groove. The works raised almost £400 in total with Momodou's grateful smile.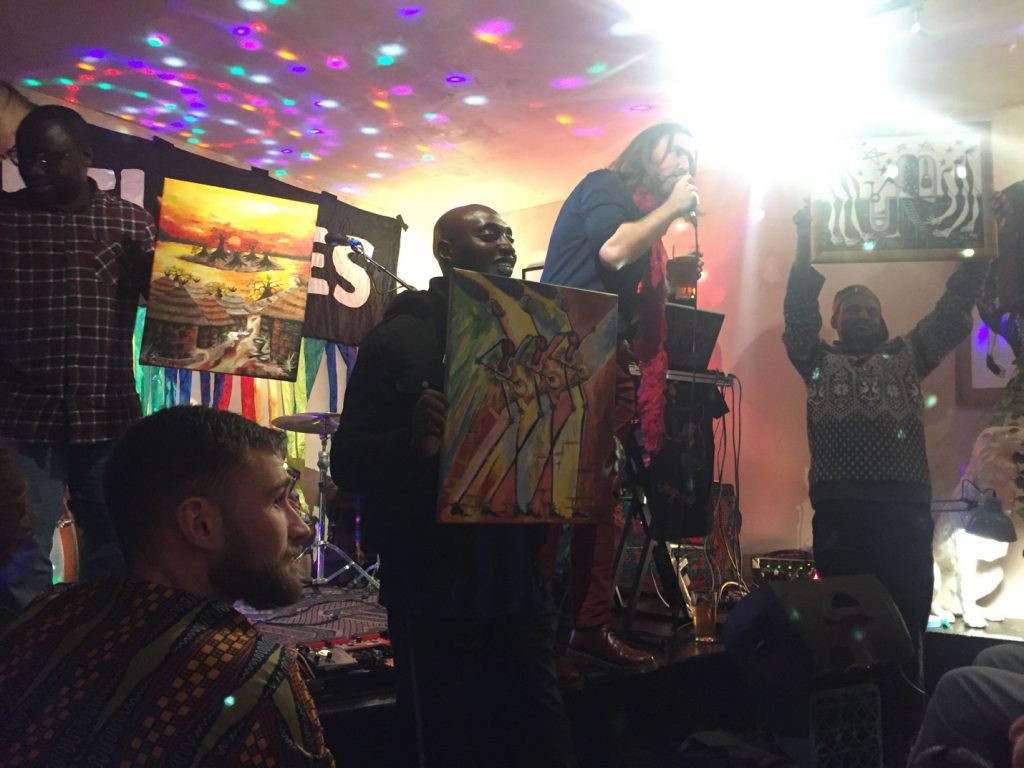 (The migrant artist Momodoy Saine is standing on the right.)
West African Fusion band, Bakk Lamp Fall, a local international band sparked vibes in the air and brought the night to its peak, singing harmony and resilience with participants dancing without division. Such a beautiful scene provoked the thoughts about the very soul of humanity: we are different, so we are together.
'Who are refugees? How many refugees are here today?' I asked myself at the end of the event. And I suddenly realised: 'does it matter? 'There were some refugees and migrants, but also some homeless and disabled, some homosexual and heterosexual people, some elderly and some youths, does this difference matter?
Categorisation of migrants and refugees by authorities has separated communities into 'us' and 'them' and has marginalized the 'unwanted'. On the night of 'Refugee Valentine', we stopped labeling a refugee, a migrant and a local, and instead let music, art and love bring us ways to cross borders among people and to erase social exclusion within the society.
Yes, love is political, love is powerful. It can strengthen our agencies and break down segregation as well as bring us beyond hostile political systems to begin rebuilding a community that embraces difference and promotes inclusion.
Ying-Yu, Chen
Photo credit: Ying-Yu, Chen