A very Merry Christmas to you all. It is a rather strange Christmas, but I hope that you are all managing to find some joy.

Fundraising and Events
It has been another busy month at Thousand 4 1000. Not only have we been busy raising funds by selling masks and Christmas cards, one of our newest members, Jimmy, set about raising money by restricting his consumption in the run-up to Christmas to just £1 a day. It was an anti-consumerist move designed to encourage people with a little more than enough to share some of their abundance with those without. He raised over £1000. Good job Jimmy. We also had the second of our "citizens of the world in conversation" series. This time Mr Jana of the Tamil Welfare Association of Newham was in conversation with Frances Webber of the Institute of Race Relations. We are very lucky that the wonderful Jo Wilding facilitated the conversation. It was a thought-provoking look back at changes in the UK border since the 1970s. If you missed it, you can watch it at your leisure. We are yet to announce part three, but it will be towards the end of January, so keep an eye on our events page.

Finding Room at the Inn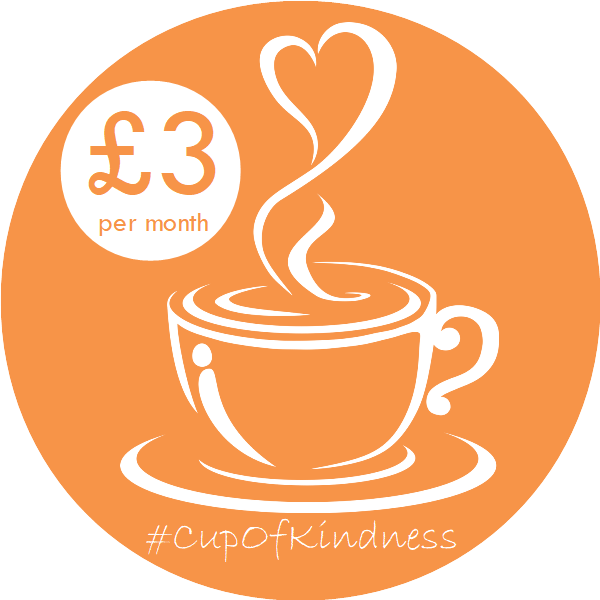 Of course, it's not just been fundraising in November. We've also had to use those funds to accommodate people. We were approached by the Hummingbird to help find accommodation for a young asylum seeker who was sleeping in a friend's car. We also had to find accommodation for yet another woman fleeing domestic violence who, because of her immigration status, couldn't access mainstream refuges for women in her situation. It speaks volumes about the prevailing attitude from the powers-that-be that even when the country has been in "lockdown" because of a public health emergency there is no respite for people deemed to be outsiders. The state would rather undermine its own public health strategy than provide accommodation for homeless non-citizens. It is also exactly why we exist. The labour, the love, the money that is put in by people like you to this project has kept people housed, allowed people to pay the exorbitant fees needed to keep their visa, kept people online and connected throughout the year and, just this month, ended the rough sleeping of two people. Long-term solutions are needed and that means more money and more love. Tell your friends to give their cup of kindness, sign up as a host with Room for Refugees and keep the project going. I think that we are within touching distance of creating something sustainable and big enough to protect everyone in Brighton who needs protection. If we can do that, we will truthfully be able to call Brighton a city of sanctuary.

Why I love Christmas
Despite being a Jew, I can safely say that Christmas is one of my favourite festivals. I know that there is all the terrible consumerism, the ludicrous overconsumption and the terrible pressures that come with such a major commercial event, but it is also a season of joy and goodwill. Not only do I find it almost impossible to do anything "productive" at this time of year, it is rare that there is a chance just to be with friends and family sharing joy. As my own family do not celebrate Christmas, my normal tradition is to gather waifs and stays in my house. We spend the day eating and watching films. Being in this line of work, I know a lot of waifs and strays. About the only thing that punctuates the eating and the film watching is the bulk of the participants slipping off to perform their salaah. That is not happening this year and I am a bit sad about it.

Not only is Christmas normally an opportunity to be with other people simply for the sake of sharing their company, the central miracle in the story, that finding even the tiniest space for the rejected is sufficient to bring salvation, is one that speaks to me. The story also contains a thought that I hope to be true, namely that there is always the possibility of finding a tiny space for the rejected. In other words, redemption is always possible. That is a belief that is important to me.

A Year in Review
In many ways, it has been relentlessly horrible year. That we have lost Christmas is simply the icing on the cake. This virus has highlighted the fault lines and weaknesses in our society. Those who have not have very much been thrown under the bus. The virus has really exposed who does the essential work around here. Cleaners, carers (paid and unpaid), delivery drivers, nurses, teachers, agricultural workers and shop assistants have been forced to carry on regardless of their own health. Meanwhile those lucky enough to work in professions that rely on that infrastructure have been able to work from home and keep themselves relatively safe from the virus. You could even read the logic of "eat out to help out" in terms of requiring hospitality workers to put themselves in the firing line for the pleasure of the lucky few. I think that that might be too cynical. The stresses and strains of having to keep distant from your loved ones, despite having to keep economically active has also fallen harder on those who have little. The availability of public space has been diminishing year on year for a long time now. The virus has made it riskier to access what remains. If you also lack private space, then you have nowhere to turn to shelter from the storm. The disproportionate death rate among people of colour or with migrant backgrounds is simply a reflection of who does what and who has what in our society.

Aside from the virus, things have not exactly been looking rosy. A certain strand of the British political class seems to understand "sovereignty" in terms of the power of the executive being unchecked. Ever since Arthur invented the roundtable, there has been a tradition of the law applying equally to everyone and being just as binding on the sovereign as on her subjects. That tradition has been challenged by the Lancelot's of this world, by those who believe that love and friendship can make exceptions to the rigidity of law. What, until recently has been novel, is an explicit rejection by the ruling class of any constraint upon their power.


It is no surprise that this radical departure has also been coupled with an attack on migrants and migrant rights. The lawmaker is not (yet) a single individual, but a group. On this conception of the law, the law is not an instrument of justice nor even is it an efficient way of organising society. It is a tool used to provide "us" an advantage. It does not need to offer its protection to all who are subject to it. Instead it needs to benefit those who make it. The systematic exclusion of the "foreigner" not only reinforces the position of the executive, but is also key to maintaining the unequal distribution of power.

In practical terms, we've seen the hasty construction of a network of detention camps to hold asylum seekers bolted onto the already existing hostile environment. The 2020 Immigration Act gave wide ranging executive powers to the Home Secretary to make new immigration legislation. We've seen her do that to make new attacks on those of us who are not citizens. Rough sleeping is now meant to be a ground for removal from the UK, the government will be using the end of the free movement of European labour to further exploit migrant labour (undoubtedly driving down labour standards for all) and attempting to make the right of asylum a right in name only.

The last item I find horrifying beyond words. I hope that they fail to do it. From 1 January, you will no longer have the right to claim asylum in the UK if you passed through a "safe third country". Without return agreements for noncitizens, we can hope that it will be practically impossible to implement. That's not to say that this government won't try to simply leave people in limbo if they refuse to return "home" and cannot be pushed anywhere else in the world. My Judaism makes this one personal. The refugee conventions were drafted and adopted in part because no country would accept Jewish refugees in the 1930s. Those that wrote the conventions were acutely aware that it is not so hard to leave a country, but it can be impossible to enter another. The asylum seeker and the migrant is placed outside of all law and outside of all human communities. The conventions were written in the hope of providing an international legal mechanism to ensure that nobody was left without protection of legal rights in a world of nation states. In the name of sovereignty, the UK is shattering those ideals.

That does not mean that 2020 has been without hope. We have seen huge worldwide antiracist protests in the name of black lives matter. We have seen communities coming together to support each other in the face of the global pandemic. The latest high-profile example being Khalsa Aid's delivery of hot meals to lorry drivers stranded in Kent. There are lower profile examples too. Not only have the residents in both Penally and Napier barracks organised to protest their terrible treatment, local communities have organised with them across the barrier of the camp walls. Tragically though the guards in Penally confiscated the Christmas meal that some of the local community had prepared for the residents.

These stories multiply. Thousand 4 1000 is one of them. They give the lie to the claim that anti-migrant sentiment is popular or populist. They also, more importantly, provide an alternative understanding of sovereignty. The roundtable is not just a symbol of equality before the law. It is a manifestation of what it means for people to have power. Power is not a matter of being able to get what you want. It is a matter of being able to do something. To do something, to create something new, requires other people. You have to work together. In so doing, you can create something. It won't be what you want. That's a good thing because you are probably wrong. It's also a beautiful thing. It requires negotiation and compromise. It requires recognising that the fundamental human condition is to be thrown together in a world with people who are different from you. You can react to that by trying to squash all difference by dominating others or you can accept it as a fundamental good. That means finding ways of being with other people, talking together and acting together to create a world that has space for you all. That's why as long as there is the smallest space for those who are rejected, there will always be the possibility of redemption.

Merry Christmas one and all